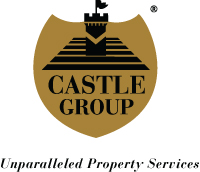 Castle Group Property Management Continues to Provide Critical Support to its Communities and Residents Amidst Pandemic
Plantation, FL – April 1, 2020 – Governor Ron DeSantis issued Emergency Order 20-90 on April 1, 2020
which defined "essential services" to include "property management, maintenance, and related services." Thanks to this inclusion, Castle Group, the premier choice for property management will be able to continue providing unwavering support to their communities during these challenging times.
The full list of Essential Services is detailed by the U.S. Department of Homeland Security in its Guidance on the Essential Critical Infrastructure Workforce, v. 2 (March 28, 2020). https://www.flgov.com/wp-content/uploads/orders/2020/EO_20-91-compressed.pdf. The online list of services is available on the Division of Emergency Management's website at www.floridadisaster.org and the Florida Department of Health's website at https://www.floridahealth.gov".
"Our Association Site Response Plan Play Book has really helped our on-site teammates address the needs of our communities. We have significantly increased our cleaning protocols for high touch areas in all of our Castle managed properties to include elevators, counters, tabletops, doorknobs, bathroom fixtures, toilets, phones, keyboards, tablets, tables, etc. " said Rob Donnelly, Castle Group's Chief Operating Officer. "Front desk and lobby areas are now being cleaned every hour to ensure the health and safety of our residents. Our boards continue to function, especially in this time of crisis and we are proud to be able to continue to support and guide them through these unprecedented times."
---